THE PALS FOR LIFE FOUNDATION
Post Office Box 368, Chatham, MA 02633
"We are all keepers of our brothers and sisters."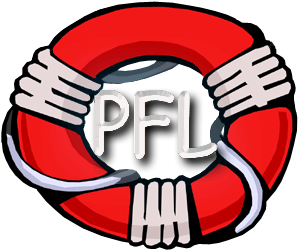 Visit us at
www.palsforlife.com
The Pals For Life Foundation (PFL) was created in 1995 as a response mechanism dedicated to providing emergency funds to families and/or individuals in need of immediate assistance. The precipitating event for the PFL was a devastating injury suffered by a colleague. This individual, a bartender for many years at two local pubs, found himself unable to work and faced years of rehabilitation (which continue to this day).
His colleagues created a not-for-profit (501 c 3) foundation which they called the PFL in an effort to assist him and his family. The first event, a golf tournament, raised over $13,000.00, $10,000.00 of which was forwarded to the family three months after the accident. This event, and others, have raised over $350,000.00 during the twenty-two years of the PFL's existence, all disbursed to individuals and families in need of emergency financial assistance due to accidental injury or catastrophic illness.
The PFL board is comprised of individuals with roots in the hospitality industry and supported by lower Cape Cod restaurants. The scope of service is, typically but not exclusively, directed to needs in the hospitality industry in that geographical area.
As the activities of the Pals For Life Foundation have found a wider audience through the years, the need for our services has increased dramatically. In 2002, for the first time, the Board of Directors disbursed more emergency funds than our various activities raised. The challenge is clear: the Foundation addresses a clear and ever-present need; the raising of funds to serve this need must continue and the available pool of emergency monies must grow.